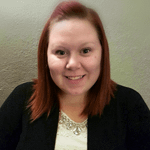 Sarah Kelly
Account Manager
Sarah joined the Puget Sound Benefit Services team in December of 2014, after previously working over four years in the Employee Benefits market as an account manager. Her now-10+ years of experience allow her to provide our clients with benefit reviews, plan analysis, renewal and new business administration support, and claims management. Sarah also serves as an excellent resource and advocate for our clients and their employees when administrative and/or claim issues arise.
Sarah says, "There are so many options and plans available. Our focus is to ensure that employers and their employees have the right coverage to suit their needs. Our clients know they can contact us for assistance and support when problems occur. And, that the personal connection is important to us, and our clients."
When not at work, Sarah is an avid concert goer and spoken word attendee. She also spends time volunteering for a local youth center.
Sarah is a licensed Life and Health Insurance Agent in Washington State.
Contact Sarah Kelly at the Tacoma Office
820 A St, Ste 300
Tacoma, WA 98402
Puget Sound Benefit Services Team
The professional staff at Puget Sound Benefit Services are responsible for managing over 350 group clients in Western Washington. They take great pride in providing great customer service with close attention to detail, and quick resolution to administrative or claim problems.